Salesforce is introducing a redesigned Salesforce Mobile app and Trailhead GO, a learning app, with exclusive features to iOS and iPad of Apple.
At Dreamforce 2019, Salesforce announced its partnership with Apple that goes well with other partnerships of the CRM giant with enterprise software vendors and the iPhone maker. For instance, Apple has worked in the past with the likes of IBM, SAP, and Accenture. The general theme is making the use of the enterprise footprint of Apple with iPhone, iOS, and iPadOS to garner distinct business features in applications.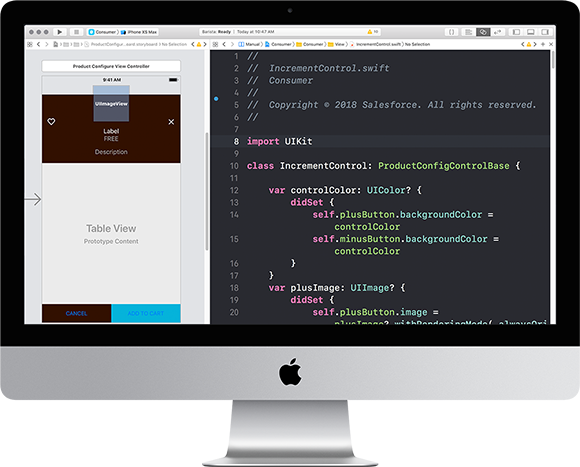 The world's top customer relationship management company launched a new version of the Salesforce Mobile SDK as part of its association with Apple. This, in turn, will enable native applications for iPad and iPhone on the Salesforce platform. From now on, the Salesforce Mobile SDK will extend its support to the latest tools available in the Swift programming language of Apple.
Dan McCall, the Vice President of Product, remarked the Salesforce mobile app will bring the Customer 360 Platform of the company to the small screen. The app has been appreciated by more than 1,000 customers over the last year.
The key items outlined at Dreamforce 2019 were:
The redesigned CRM app – Salesforce Mobile App – will add

Einstein artificial intelligence

, analytics, and integration with seamless iOS features like Face ID, Siri, and Einstein Voice Assistant can take notes, update CRM records, and add tasks.

The Handoff feature of Apple that allows users to hop between different devices is also in Salesforce Mobile.

Trailhead GO is the first mobile application for the Trailhead learning platform. It will be made exclusively on iPadOS and iOS. More than 700 training modules will be made available on Trailhead GO including out-of-the-box

iOS app development

tools. Trailhead GO is built on Swift with the powerful yet sleek Mobile SDK of Salesforce.

Salesforce Mobile SDK is now optimized for iOS13 and Swift. Support for iPadOS, iOS13, and Swift includes Package Manager and Swift UI.

Both the Trailhead GO and Salesforce Mobile App are available in the App Store of Apple. Later this year, Trailhead GO will get support for iOS Dark Mode and Sign in with Apple. The Salesforce Mobile SDK 8.0 with support for Swift UI and Dark Mode will be made available later this year with iPadOS optimization landing in 2020.
In a statement, Salesforce Chief Product Officer Bret Taylor said Salesforce and Apple are empowering sales, service, and marketing professionals on the go with Salesforce mobile and powerful iOS Enterprise Apps to deliver game-changing customer experiences, powered by artificial intelligence. Taylor added more learners with Trailhead GO can now skill up for free, anywhere and anytime, to learn in-demand skills.
Susan Prescott, Apple's Vice President for product marketing for apps, markets, and services said Apple and Salesforce have helped hundreds of organizations and millions of developers transform the way they work. Prescott added Apple and Salesforce offers powerful multitasking, strong privacy, and the best user experience in business on iPad and iPhone with brand new Salesforce Mobile apps exclusive to iPadOS and iOS and an enhanced Software development kit (SDK) that supports the latest advancements in Swift.
Ajay Dubedi, the CEO and Founder of Cloud Analogy, is at Dreamforce 2019. Call now at +1 (415) 830-3899 or email at info@cloudanalogy.com or book a meeting by visiting https://calendly.com/salesforceup. Let's together revolutionize the world with the best of Salesforce products, services, and capabilities.