U.S.A CALLING!!!!!!!!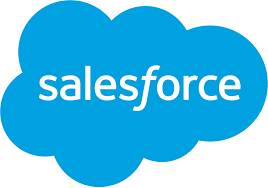 The Cloud Analogy team is excited to attend the upcoming Salesforce events in the USA in 2023. We believe that these events provide an excellent opportunity for us to learn about the latest trends and developments in the CRM industry and connect with other business leaders and Salesforce experts.
As a leading Salesforce consulting company, we constantly seek ways to improve our services and provide our clients with the best possible solutions. Attending these events allows us to gain valuable insights and knowledge that we can leverage to serve our clients better.
Salesforce is a leading cloud-based software company that provides customer relationship management (CRM) services to businesses of all sizes. Salesforce events are known for providing valuable insights and networking opportunities for business leaders. 
In this blog post, Let's check out the exciting and must-attend Salesforce events in the USA for 2023.
Salesforce World Tour NYC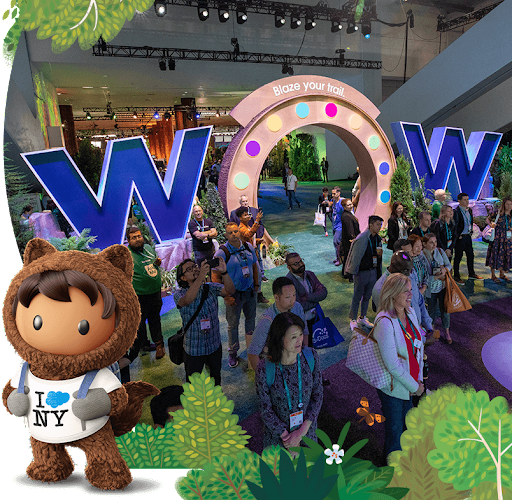 Salesforce World Tour NYC is an event that promises to be unlike any other. With a focus on CRM, data, and AI, attendees will learn how to put their customers at the center of everything they do to Wow their customers with Customer 36O. The event boasts many speakers, immersive experiences, and customer success stories. It's like an epic theme park but for business.
One of the event's highlights is the Slack Frontier, an immersive learning experience showcasing the latest product innovations. Attendees can discover new Slack features, participate in hands-on workshops, and learn from customer success stories.
Another event focus is the IT Exploratorium, which offers a glimpse into the future of IT. Attendees can learn how to connect and harmonize all their data, automate any system, and discover how to accelerate growth with data-driven decisions and the power of automation and AI.
Of course, every event is incomplete without entertainment, and World Tour NYC also delivers the best in that department. This time, Four-time Grammy winners, The Roots, will perform live, providing attendees a night to remember.
Overall, Salesforce NYC is a unique event for anyone looking to learn and grow in business. With inspiring keynotes, immersive experiences, and a wide range of sessions and demos, attendees will surely come away with valuable insights and strategies for success. And with the event being completely free, there's no reason not to register and join thousands of peers for this incredible experience.
The Salesforce World Tour, New York City, is scheduled for May 4, 2023, Registration for the event is open now.
Tableau Conference 2023 promises to be the ultimate event for data lovers everywhere, with #Data23 three in-viz-orating days packed with 200+ sessions, hands-on training, keynotes, and community-led learning. This industry-leading analytics conference is the perfect opportunity to grow your data skills, inspire innovation, and empower your teams.
The conference will be held in Las Vegas and Salesforce+ from May 9 to May 11, 2023, and will bring together the DataFam to celebrate the power of data and the people who power it. With a lineup of world-renowned keynote speakers, including rocket scientist turned professor Ozan Varol, attendees can expect to gain insights into Moonshot Thinking and reimagine the status quo.
Tableau Conference 2023 offers something for everyone, from hands-on training with Tableau experts to community-led learning, training and certification add-ons, and more. Participants can engage with the broader data community, discover Data Village, and schedule an individual consultation with a Tableau Doctor to diagnose their most challenging visualizations.
The world's most significant data visualization competition, Iron Viz, is back at the conference, featuring three skilled visualizers competing head-to-head in the ultimate data showdown. And attendees can get pumped for DataFam favorites like Tableau Data Event Night Out and all the fun they expect from TC.
Salesforce Tableau Conference is not just about learning and connecting but also about giving back. Attendees can learn how to use data to create meaningful change and share their Tableau skills with others.
In summary, Salesforce Tableau Conference 2023 is a must-attend event for anyone interested in data. With its unparalleled lineup of speakers, sessions, and activities, attendees can transform their careers or business with data and become part of the DataFam.
Salesforce Connections Chicago 2023

Get ready to experience the year's ultimate Salesforce Connections 2023 marketing and commerce learning event!
Salesforce's Connections is back, and it's happening in Chicago from June 7-8, 2023. Whether you're a marketing executive or a business owner, Connections promises to provide you with the latest insights, trends, and strategies to stay ahead in the digital landscape.
As businesses continue to navigate the ever-changing world of marketing and commerce, Connections offers a unique opportunity to learn from industry experts, connect with peers, and gain a competitive edge. Attendees can expect to hear from keynote speakers, participate in informative sessions, and engage in hands-on workshops.
This year's Salesforce marketing event will focus on customer experience, digital transformation, personalization, and more. These are essential areas for businesses looking to succeed in the current marketplace. With the digital landscape constantly evolving, staying up-to-date with the latest tools and strategies is necessary to remain competitive.
In addition to the educational sessions, Connections will allow attendees to network and connect with like-minded professionals. The event fosters a collaborative environment for growth and idea exchange, from discussing common challenges to sharing best practices.
Connections are the perfect platform for attendees to learn, connect, and grow. Whether you're looking to gain new skills, expand your network, or stay up-to-date with the latest trends, this event has something for everyone. Don't miss your chance to be a part of this exciting digital marketing and commerce event of the year!
Why attend these events?
Attending Salesforce events is an excellent way for business leaders to stay updated with the latest CRM, digital marketing, and IT trends. The events provide valuable insights, educational sessions, and networking opportunities with other business leaders and Salesforce experts.
The Salesforce World Tour New York City, Salesforce Tableau, and Salesforce Connections are all must-attend events for business leaders in 2023. Whether you want to learn about the latest Salesforce products and services, improve your digital marketing strategies, or connect with other developers, there's an event for you.
Attending these events can significantly benefit your business, improving customer engagement, streamlining business processes, and increasing productivity. So mark your calendars and register for these events to gain valuable insights and build meaningful connections with other business leaders and experts.
Let us connect for a fab collaboration!
We invite other business leaders and Salesforce experts to collaborate and meet up with us at these events. Working together can create a more connected and innovative CRM ecosystem that benefits everyone.
If you're attending any of these Salesforce events, we would love to connect with you and learn more about your business and how we can help. Let's collaborate and make the most out of these events!
To connect with us, please visit our website or contact us directly through email or phone. We look forward to meeting you at the Salesforce events in the USA in 2023.
Cheers to our meet-up!